Hotsales Furniture Moving Blanket Pads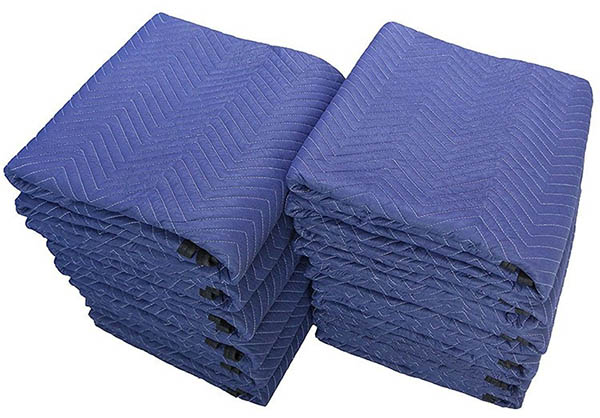 Moving blankets are also called commonly called moving pads in the industry, and prevent damage by wrapping valuables with a thick protective covering. Constructed of durable fabric wrapped around an inside batting, they're the best choice for protecting items from scuffs, scrapes, dents and abrasions during a move.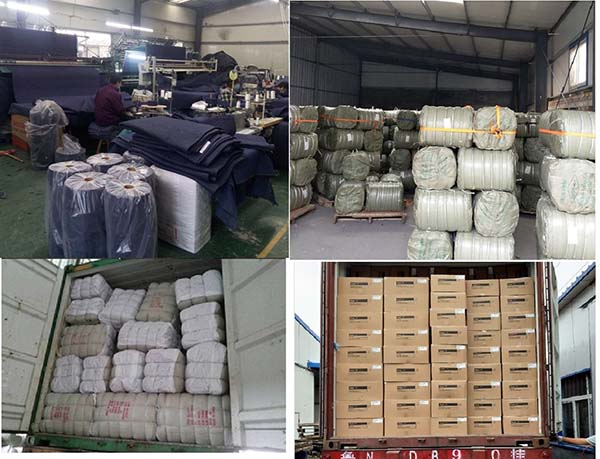 A moving blanket / moving pad is also ideal for items placed in short-term or long-term storage since it provides a layer of soft protection that can be held in place with Big Rubber Bands,Ratchet Straps,Stretch Wrap,or other types of tie downs.Due to the popularity and wide use of moving blankets, there are a range of blankets and pads available on the market today. When choosing a blanket, keep in mind your end use, and whether or not you intend to reuse it.
There are three main factors that determine the quality of a moving blanket: fabric, weight, and binding material.
Fabric
Non-woven polyester, woven polyester and cotton/poly blends are the three most common types of fabrics used for movers blankets.
Woven fabric is used on higher quality moving blankets and is more durable than non-woven fabric. Woven fabric can be made from polyester, polyester/cotton mix or even 100% cotton for maximum protection. Woven fabric is softer and offers the best "feel" for the most precious cargo. More economical furniture moving blankets, are made from non-woven quilted fabric and work great as warehouse pads and storage blankets as well as for the occasional move.
Weight
Higher quality fabrics generally increase the overall weight of a moving blanket.
Moving blankets, are typically sold in bundles of 12. For example, a dozen moving blankets advertised at "75 pounds per dozen" would mean that each blanket weighs 6.25 pounds. Some blankets are constructed using a thicker batting and/or heavier material to make them more protective against shocks and bumps.
While moving blankets, come in many different weights and are classified by weight, most are constructed in the industry-standard specifications of 72" x 80".
Binding material
The binding material is the fabric used to finish the edges of a moving blanket . Binding can be made from woven or non-woven fabric as well. Binding prevents the edges of the moving pad / blanket from fraying, thus increasing the life expectancy of the blanket. Higher end blankets typically are manufactured with woven polyester binding; mid-range options have non-woven binding in polyester or some other synthetic fabric; moving skins have no binding as they are simply filler fabric with no outside cover.