How to Purchase Wheel Chock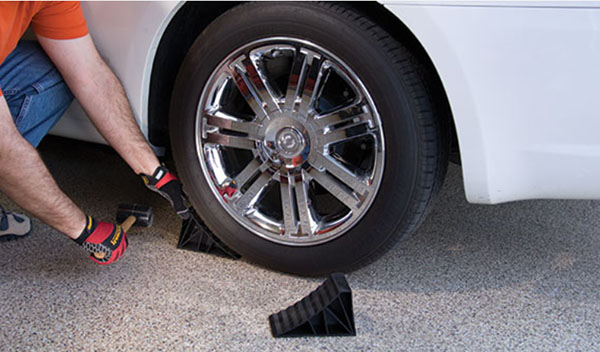 What important factors should you consider when buying Wheel Chocks?
Shape
One important factor to consider is the shape of the wheel chock. These products are relatively affordable in general, but they will go a long way in terms of safety. Wheel chocks come in different shapes although all of them have an inclined plane design. If you find the best one and you use it correctly, it will perform its job well.
All types of wheel chocks will provide your vehicle with an incline to keep it steady and prevent it from rolling, shifting, and moving unnecessarily. Choose a wheel chock with an appropriate shape and size so it can hold on to your vehicle's tires and the ground efficiently. Read the specifications of each product so you can determine which one is the best for you.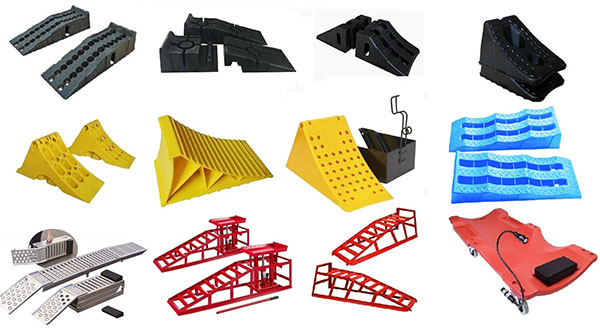 Material
The next thing to consider is the material of the product. Most wheel chocks are of both synthetic and metal materials. There are aluminum wheel chocks with teeth on their bottoms. These teeth grip the surface of the ground to provide your vehicle with the stability it needs to remain immobile.
There are also rubber or synthetic wheel chocks with a non-slip feature. These also provide stability by creating friction with the surface of the ground. Most wheel chocks come with treads to create friction between the chock and the tire of your vehicle.
Some wheel chocks are of molded urethane or recycled rubber material, both of which are very durable. These types of chocks may last longer as they're also resistant to tears, abrasion, and weather damage. Furthermore, those made of urethane are also resistant to damage from solvents and oils.
Apart from the material, there are also some products on the market with a curved design to hug the shape of your vehicle's tire. Although most wheel chocks have a simple pyramid design which makes them able to firmly wedge in the tight space between the ground and the tire.